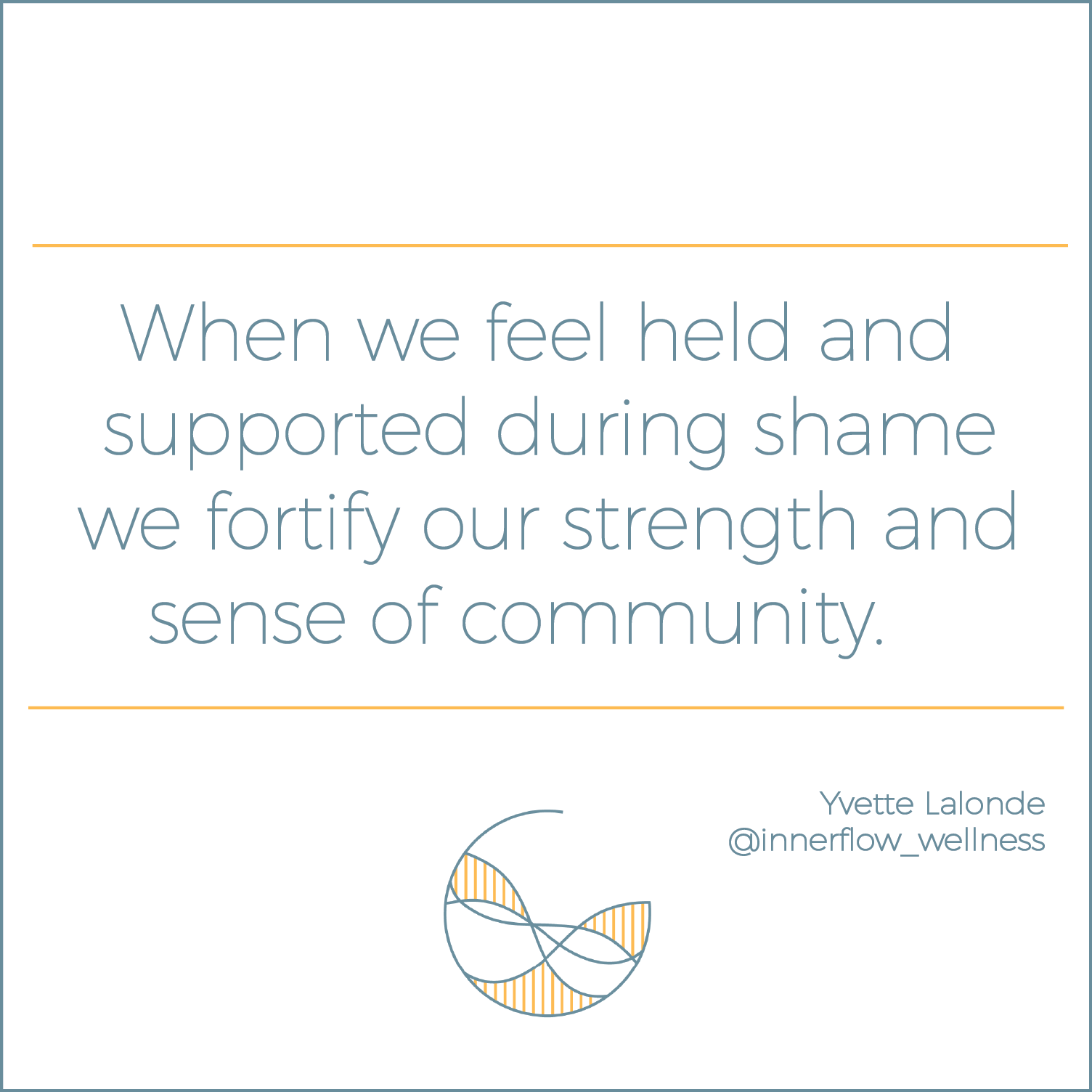 Shame
Would you be surprised to learn that shame has a purpose? Back in my first year of university when I initially read about healthy shame I was doubtful, shocked, and curious. It's hard to imagine this concept when society's prevailing example of shame is so much more about humiliation and domination. However, it is one of the central ways that we learn how to be in relationships and how to engage in social dynamics.

When we experience shame we can learn that there's an opportunity to explore different ways of behaving that are more supportive and conducive to being social animals. Expressing our shame lets our community know that we're aware of how our actions have impacted its members. All parties learn something and we move on from it. This is healthy shame. It's far different than the unhealthy persistent shame that most of us experience.

Missed Opportunities
One of the most important things that distinguishes healthy shame from unhealthy shame, and is all too often missed in our society, is the repair process which leaves us still feeling connected to our community. The repair process is an opportunity for us to learn that we can mess up, that we can be imperfect and still be loved, respected, and contribute to our community's well-being.
We learn that life involves making mistakes, that likely an Elder will address our mistakes and still offer us support and respect. We learn that we are not judged solely on our actions, that our intention to support our community and who we are as a person are more important than being infallible. We understand that making mistakes is an important part of developing and that ultimately our mistakes are less important than how we repair our relationships.
Detrimental Impacts
It's in this lack of repair and the act of experiencing chronic shame that we switch from learning about behaviours and social interactions to internalizing shame as something being wrong with us. The lack of encouragement and compassion means we are perpetually made to feel powerless and humiliated resulting in perfectionism or a belief that we are unworthy or incapable. Chronic shame makes us feel like we should know everything and how to do everything which leaves little space for our humanness. A punitive stance doesn't foster acceptance, resiliency, or the social bonding required for a flourishing society.
This is partly why so many people believe that they are 'faulty'. There is a perpetual reliving of and focus on actions that occurred. This creates the internalization of shame that is extremely common for people who experienced ceaseless shame throughout their childhoods.
You are not to blame
There is nothing wrong with you. What is wrong is the missed practice of healing through repair and the normalization of having to adapt to being social creatures. This has to be taught and established as part of our social fabric and this is where we as a society fail - from family units to institutions.
We have to be willing to repair our relationships and normalize making mistakes. This isn't necessarily about forgiveness because there's nothing to forgive per se. We understand that we need to learn and what we don't know, we don't know until someone teaches it to us.
To heal we have to do the hard work of looking at our internalized shame and how we perpetuate it unconsciously. We have to stop certain dominant social narratives and institutions from imposing their restrictive beliefs about ones identity on members of our community. Animosity and intolerance aren't justifiable. 
Healing from unhealthy shame is not an easy task and has to be done in community. We need to have open conversations with ourselves and each other to create space for speaking to all the ways unconscious shaming shows up in our families, communities, and society.