Groups & Courses
In Person | Online | Self-directed
All my offerings are trauma-responsive and centered around well-being. I weave together an understanding of neurobiology while revering the sacred and mysterious aspects of being human. Albert Einstein once wrote, "Imagination is more important than knowledge. For knowledge is limited to all we know and understand, while imagination embraces the entire world, and all there ever will be to know and understand." I am interested in fostering imagination - individually and collectively - as a way to access your innate capacity for well-being.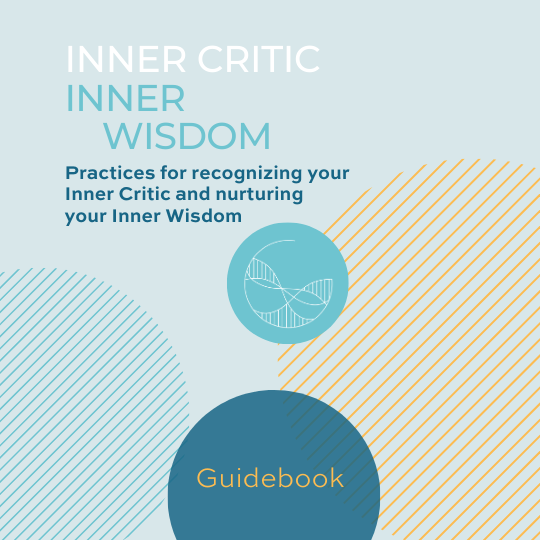 This 30 page guidebook offers 38 inquiry questions and 14 practices for recognizing your Inner Critic and nurturing your Inner Wisdom.
The Inner Critic can be a constant and relentless part of your daily life. The Inner Critic's persistent narration about you and your life can begin to feel normal and even necessary. It isn't. There are ways of recognizing and supporting the Inner Critic so that they can rest. There are ways to cultivate your Inner Wisdom as a more steady and constant presence in your life.
This is for you if:
Your inner dialogue tends to be strict, cruel, and harsh in nature.
You question how you would find motivation without your Inner Critic.
You suspect that your inner dialogue could be different but are unsure how to change it.
You want your inner dialogue to be kind while being inspiring.
You are interested in imaginative ways of exploring your relationship with yourself.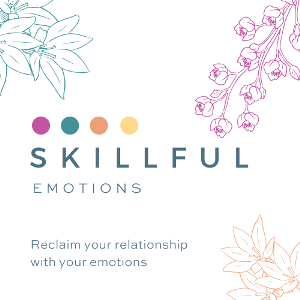 Companion Journal & 5 Week Online Movement Group
Skillful Emotions happen when we utilize both our logic and intuition. Use the Companion Journal to unpack your internalized beliefs around emotions and what it means to be emotional. Uncover how dominant society, your family, and identity may have formulated your relationship with emotions. We will then gather for 5 weeks in community to move our bodies and dance to dismantle the old and embody a new free relationship with our emotions. There will the option to share at the end of each movement practice. The emotions that we'll explore are: sorrow, anger, grief, and pleasure.
Week 1: Connect | Week 2: Grief | Week 3: Anger | Week 4: Sorrow | Week 5: Pleasure
This is for you if:
You've been trying to manage your emotions unsuccessfully.
You wish to heal your relationship with your emotions.
You are looking for a way to be in your body while feeling your emotions.
You're sick of being told you're too sensitive and want to have an empowered relationship with your sensitivities.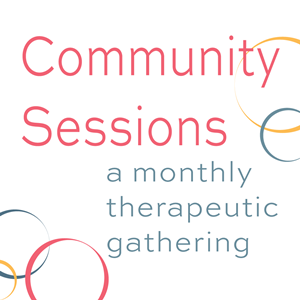 Online Therapeutic Community
Runs each year from January to June for 12 folks who wish to practice in the art of connection while exploring mindfulness and intuitive movement.
Community Sessions is a space where we can gather together as humans, first and foremost. This is an opportunity to dismantle power dynamics and the colonial wounds of comparison, jealousy, and fear. A space and community where we meet as unique individuals in relationship with each other.
During each 2 hour gathering we will explore practices that connect us to ourselves and to others and discuss topics that are relevant to our personal and collective well-being. 
align with 30 mins of free-form intuitive movement
connect & support with 60 mins of group discussion
ground & integrate with a 15 min mindfulness practice